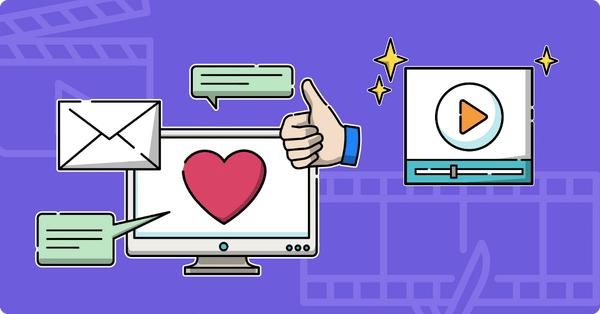 23rd March 2022
8 min read
How can you use video on your site
Videos are some of the most engaging forms of marketing material any company can have. Their moving audiovisual aspect allows them to convey concepts and ideas more effectively than photos. Harness this power by incorporating videos on your website.
You'd want people to know what you can do and what you're capable of. A website highlights your company's services, your unique selling propositions, and your industry expertise. It's only essential that you have videos on your website visually showing everything your company has to offer.
Here's how you can use video on your website:

1. Video on your website: landing pages
When you funnel leads through social media ads or affiliate links to your website, it might be helpful for visitors to be immediately greeted with a video.
Wistia, the video hosting platform, has a video on their header that automatically plays when visitors land on their website. That captures the interest and attention of your leads, making them stay longer. A video on your landing page can also do the following:
– Videos can communicate complex topics, helping your visitors remember your product and services better than if your site has no video at all. Lyndsi Stafford of eLuminate Marketing says that viewers retain 950% more information from watching video than simply reading that exact information in written form.
– Videos will retain visitors 60% longer on your website than if your website had no videos, according to Wistia.
– Videos on websites are better for your SEO. Pages with videos and engaging images rank better than those that are pure text and header, according to Lemonlight.
An excellent area to place your video would be at the header of your landing page. This video may serve as a moving header with a text overlay. This method will allow you to show your service and branding outright.
It's important to keep in mind that a significant portion of your visitors will be accessing your site from mobile devices. Therefore, it's crucial to ensure that your website and videos are responsive and display properly on different devices and screen sizes. A responsive website design will provide a seamless user experience, increase engagement with your video, and ultimately improve the chances of converting visitors into customers.
But what sort of videos should you have on your landing page? More on that below.
2. Make engaging product videos
Whether you have a product or service, show it off through a video on your website. A video that shows what a vacuum cleaner could do is much more convincing than a wall of text saying the same thing. A video of an athlete running across rocky terrain wearing performance shoes is more engaging than a spec sheet of those performance shoes.
– Customers want to see a product in action because they can also imagine themselves using that exact product.
– Showcase how your customers can use your product or service. You may also show them situations where your product can be helpful.
– Compare your product or service with the competitor. To do this, you have to define your unique selling proposition (USP) and emphasize it in the video.
– Use brand imagery, graphics, and colors to set your video apart from other companies offering the same product.
Having an engaging product video on your website will drive more product sales for your company. According to Tubular Insights, 64% of consumers have reported making a purchase after seeing a video.
simpleshow specializes in creating explainer videos for you and your company. If you feel your product's too complex to be made into a 2-minute engaging social media ad, simpleshow will take care of that with the help of their network of experts.
You may even embed a product video into the email template you use for the email newsletters you send to subscribers. If you produce good-quality videos, your subscribers will eagerly watch out for the next newsletter.
3. Showcase your company culture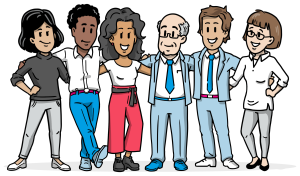 You'd also want your company's story to be told through video on your website. This video should feature the culture you're building at work and the core values that drive your business.
– Here's what your company video could contain:
– The culture you're fostering in the workplace
– A quick view of your humble beginnings and showing where you are now.
– Some insights on the company from key employees.
– Personal insights on the company's journey from the CEO and Founder.
– Snippets and Footage of company activities and team-building exercises.
– Snippets and Footage of employees working.
You may show this video to potential investors, feature it in Powerpoint deck presentations to clients, or feature it on your website's careers page. The goal of these videos isn't to directly generate sales but to humanize your company to viewers.
4. Create customer testimonial videos
A customer testimonial video on your website turns word-of-mouth experiences into an audiovisual consumer tale that your site visitors can see.
You may want to incentivize customers to agree to a sit-down interview for user testimonial footage. Here are some questions you may ask your customer for a compelling testimonial video:
– The pain points they've experienced before choosing your brand. (i.e., My feet were always sore using running shoes from the bigger brands.)
– Their life after using your product or service. (i.e., I tried your brand's shoes, and now I can run for miles.)
– Their recommendation after using your product or service. (i.e., I'd buy my kids a pair.)
You should always place your customer testimonials in the section after your product showcase. People will only ignore testimonials if they don't know what product is being featured in the first place.
In Closing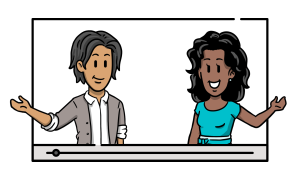 Videos engage your potential customers more with your brand and influence your sales. Add videos to your website to maximize your domain space.
Videos on your landing page immediately welcome visitors with a moving picture, encouraging them to stay longer. Make product videos to showcase how people can use your product, too, and what it can do. Personify and humanize your company through a company culture video to attract potential investors, collaborators, and job seekers.
Have customer testimonials in the form of video. Those will build trust with your new visitors. Follow these steps, and you will have effectively used video's power to make your website more engaging.
Author Bio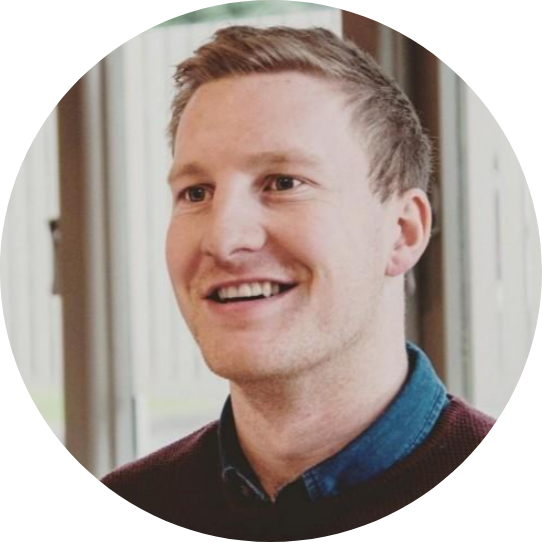 David Campbell is a digital marketing specialist at Ramp Ventures. He helps manage the content marketing team at Right Inbox. When he's not working, he enjoys traveling and trying to learn Spanish