24th November 2021
7 min read
7 Guerilla Marketing Tactics to Promote Your Explainer Videos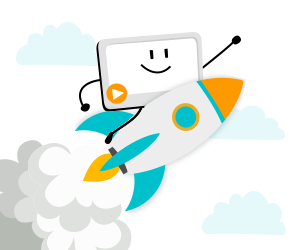 Guerilla marketing is an unconventional form of marketing intended to generate brand awareness through shock, surprise, or amusement.
Video is essential for guerilla marketing since it can promote a product, explain concepts in simple language, narrate a story, or excite curiosity. Videomaker tools like simpleshow make it easy to create engaging and professional explainer videos to communicate key ideas.
It catches the target audience unexpectedly in public places, on social media, or networking platforms. Thus, it is a low-cost, engaging, and highly visible marketing tactic.
Elements of a guerilla marketing campaign
Guerilla marketing is characterized by:
Authenticity: People are more likely to remember brands after seeing a unique ad or explainer video.
Creativity: It should be funny, surprising, or shocking to get people talking about it and sharing it on social media.
Cost-effectiveness: It doesn't cost as much money as traditional marketing campaigns.
Guerilla marketing ideas to promote your explainer videos
Did you know that 94% of people watch explainer videos to learn more about a product or service? Plus, video is the preferred medium for L&D professionals to support microlearning and mobile learning.
Guerilla marketing tactics can boost the reach and efficacy of your explainer videos. Here are some ideas you can try:
1. Add a link to your video in your email signature
Combine email marketing with guerilla marketing to get excellent results.
An email signature has your contact information, company branding, and social media links. Around 80% of consumers say that watching a video has convinced them to buy a product. Why not add a link to your explainer video, too?
You can set up a signature in Outlook with a link to your explainer video to give your emails a professional, branded look.
2. Host a social media contest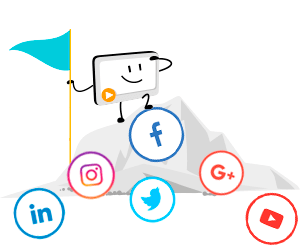 You can generate more buzz around your explainer videos by hosting contests and giveaways on social media. Here are a few ideas:
• Incorporate a quiz about your explainer video with a special prize for people who get the most correct answers.
• Ask people to submit videos of their own. It's easy to make professional-quality clips with simpleshow video maker thanks to its guided workflow and predefined templates.
• Host a boomerang video contest on Instagram related to your explainer video. Include instructions for the contest in your video.
3. Run a brand awareness paid ad on social media or use blogging techniques
You can promote your explainer videos on Facebook, YouTube, LinkedIn, or Twitter to maximize views and create awareness.
• YouTube pre-roll ads let you promote your video for as little as $0.08 to $0.20 per view. You can export videos from video maker tools to upload to YouTube or embed the videos in your company blog or newsletter.
• You can target your explainer video to custom audiences on Facebook and drive traffic to your website, online store, or landing page.
• People are 20x more likely to share a video on LinkedIn than any other type of post.
• On Twitter, there has been a 62% y-o-y increase in daily video views and a 72% y-o-y increase in watch time.
Short (1-2 minutes) animated explainer videos work especially well to boost retention and audience engagement. They're ideal for employee onboarding sessions and training modules and help lower L&D budgets.
4. Leverage newsjacking or jump on a short-form video trend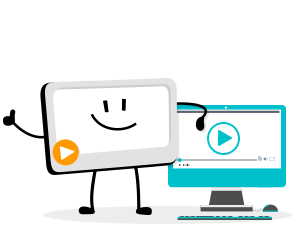 Your explainer video can instantly reach interested followers with the help of popular keywords or hashtags if you follow the latest big news item. But you must be careful not to seem insensitive or exploitative because newsjacking could backfire.
Similarly, you can take advantage of short-form video trends on TikTok or Instagram to promote your explainer video.
You can quickly create a video based on the latest trends because video maker tools like simpleshow give you suggestions when writing the script and help you add meaningful illustrations.
5. Collaborate with micro-influencers
49% of people rely on recommendations by influencers before buying a product.
Pairing up with influencers for Instagram reels and Facebook videos can benefit you in two ways:
• Consumers who don't know you are likely to learn about you through their trusted influencers.
• Consumers who don't trust you yet may be willing to try your product because of an influencer's recommendation.
6. Host a free webinar
Offer a free educational webinar on a topic related to your brand's offerings to encourage sharing your explainer videos or subscribing to your YouTube channel.
Or you can use a webinar alongside your explainer videos to switch up your content offerings and appeal to a larger audience.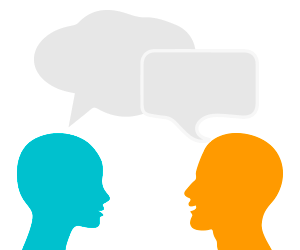 7. Be active on online forums
Online communities like Quora and Reddit are good places to reach more people and provide value.
Answer questions with simple, direct, and helpful responses and link your explainer video in the response. Quora even encourages the linking of videos in responses.
It's a smart way to promote your brand videos while still providing value.
Wrapping up
Create explainer videos to boost brand awareness, improve brand credibility, and ultimately generate sales. Promoting explainer videos with the guerilla marketing tactics mentioned above is a fun and cost-effective way to reach more consumers. Don't wait, execute!
Author's Bio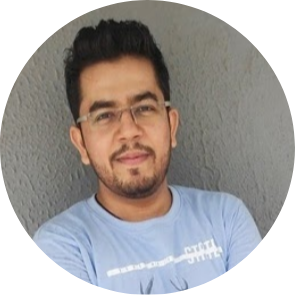 Gaurav Belani is a senior SEO and content marketing analyst at Growfusely, He has more than seven years of experience in digital marketing. He likes sharing his knowledge in a wide range of domains ranging from eCommerce, startups, social media marketing to human capital management and much more. His work is featured in several authoritative business publications. Connect with him on Twitter @belanigaurav