18th April 2019
2 min read
Game of Thrones is deadly! So you better watch our 10 tips: How to Survive "Game of Thrones"!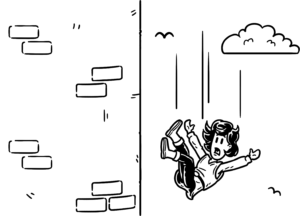 Finally, winter is here. Or rather, the final season of Game of Thrones. We, at simpleshow, are big fans of the bloody epic, which is nearing its inevitable end. And we are sure: not many of our beloved serial heroes will survive the coming weeks – Valar morghulis, you know…?
As explanation experts™, we saw it as our duty to dip the quill into the inkwell and explain to all the Maesters, Nightwatchers, Sers, Lords and Ladies out there how premature death in the Seven Kingdoms can be delayed.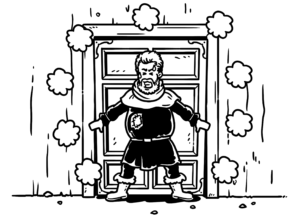 Here, for example, you can find out what you should consider when dealing with doors. They often play a special role in Game of Thrones – a deadly one! And we'll show you why, in the world of Game of Thrones, you'd do best to avoid everything to do with churches and clerical rituals. Although this might give you an advantage – at least for a short time after your death. By the way, you'll also get a tip about the appropriate keeping of bloodhounds!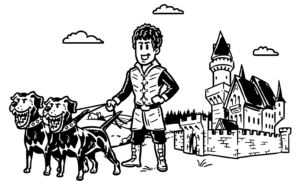 If you want to be safe in the Seven Kingdoms, you shouldn't be too curious – even if unwitting voyeur Bran only just got away with it in the first season. In case of doubt, we further advise you to only confide in strangers who know a lot – or at least not nothing! This is probably also true if you go hunting. All sorts of things can go wrong in this sport. And when George R. R. Martin determines your fate, this means – of course – a deadly end. Exactly, as if one falls in love with the wrong person. And if that's not even certain anymore, is there anything that can save you from certain death? We will see…