Crisis Communication Part 1 – How Explainer Videos Help To Prepare For A Crisis
Crises come in various forms: a natural disaster, fire, crime, terrorism, lawsuits, product recalls, negative headlines, etc. Whatever the form, crises can have a devastating effect on an organization's performance. It may result in immediate financial ramifications for the organization, or even have an undesirable impact on the organization's reputation. Whatever the crisis, it is important that an organization is ready to deal with the situation in order to lessen possible damaging effects. Be prepared to provide employees with immediate information and guidance and also to protect or even defend the organization.
This may be easier said than done. What if the crisis minimizes contact with employees, or results in limited direct contact with customers. Video may bridge the communication gap and create the necessary contact with employees, colleagues, and customers. Explainer videos may just be the powerful communication tool that an organization needs in a time of crisis! Explainer videos can be utilized in such a way that all relevant staff can quickly and effectively communicate with each other to share information necessary to rectify the situation.
It is paramount to have crisis planning in place. Abraham Lincoln said, "Give me six hours to chop down a tree and I will spend the first four sharpening the ax." Be prepared and plan ahead, so that when crises strike your ax has been sharpened and you are ready to take immediate action. Whether it is a PR crisis or a natural disaster a quick response is necessary. Quick does not mean that the reaction is impulsive. On the contrary, the response needs to be well thought through – that is precisely why the crisis response needs to be planned ahead of the crisis. 
How to prepare:
To be prepared, crises need to be anticipated. Then, put the necessary crisis management procedures in place before a crisis strikes. Where possible communicate these by means of short explainer videos for easy and quick access. Let's consider how this can be done:
1. Think about what could possibly go wrong. 
There may be general disaster situations, like extreme weather or a pandemic. Or a crisis may be organization-specific, involving a product or service. It may be a lawsuit or a damaging press review. Even consider what could go wrong that may need an apology. 
2. Think about what would be the best course of action. 
Once you know what the risks and dangers are that your company could potentially face, come up with preliminary responses, so that you are ready to communicate effectively. In any crisis situation it is best to be upfront and transparent. In a PR crisis transparency has the most likelihood to result in restored trust and loyalty. In a crisis that affects employees directly (e.g. an accident or a natural disaster) transparency will contribute to establishing a calm and stable environment in the midst of the crisis, by not leaving employees in the dark.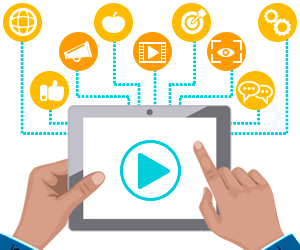 3. Think which groups need what information/instructions.
There are a number of potential audiences that will need information during a crisis. Different audiences need different sets of information. Identify potential audiences (e.g. customers, employees, news media, suppliers, local community, etc.) to pre-determine what information they may need. Consider what may need to be communicated to employees and plan ahead, putting communication videos in place, ready to use when they are needed. (For example, explain protocols and procedures through easily accessible and clear to understand explainer videos.) Also consider what communication may be necessary with suppliers, with the local community as well with customers during a time of crisis. (For example, a short video that explains the situation can be placed on your website or even sent directly to customers to keep them in the loop.)
4. Consider what sort of information would have to be communicated. 
Look for ways to prepare crisis communication beforehand. Some forms of communication may need to be prepared in text format (e.g. for the publishing media) but others can be prepared as video notifications to employees, colleagues, customers, or any other parties of interest. Get script drafts ready before a crisis, while your thoughts are not cluttered by the situation. Devise message templates and script templates in advance. Leave some blank spaces to fill in more crisis-specific information if needed. With explainer videos, the basics can be prepared and just the necessary crisis-specific details can be added when the video is needed.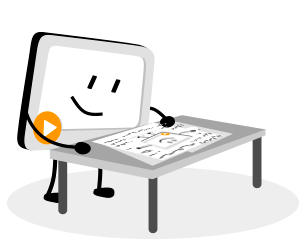 Examples of crisis communications that can be prepared beforehand:
Scripts for press release videos or website announcements can be drafted. 

Communication material that staff may need can be created. (Videos are ideal where longer instructions need to be delivered in a quick yet clear and efficient way.)

General information scripts (as to what happened and what the expected immediate impact is) can be drafted, with blanks to add the specific details later. 

Without playing prophet-of-doom, prepare apologies in advance, ready to be issued in video format, for those incidents that may be completely out of your hands but still need an apology.

A FAQ video can be prepared in advance. Customers, employees, and other interest parties may all need questions answered. Videos can be used to communicate the necessary information to the various audiences and the videos can reach their target audiences by simple online posts or direct mobile messaging.