29th January 2015
1 min read
Explainer video workshop with Wikipedia
When we announced last year that the simpleshow foundation was going to hold an explainer video workshop for Wikipedia authors, we expected only a handful of participants. But within a few days almost 100 applications flew into the house. Wow, these results blew us away! Our partner Wikimedia Austria was also very excited. (Editor's note: Wikimedia is the institution that operates the Wikipedia platform). This past weekend, the first joint workshop took place in our office in Stuttgart, where the authors learned the basics of explainer video concept writing.
But why do we do that? What does Wikipedia has to do with simpleshow? – Well, actually a lot. Wikipedia is the largest free encyclopedia of the world. No printed encyclopedia is as current and comprehensive as the online platform where hundreds of thousands of authors work together, without any compensation. Wikipedia represents the idea of free knowledge, a goal to which the simpleshow foundation is committed to as well. Our foundation supports the production of free educational materials and publishes understandable content for everyone. Explainer videos are ideal for this purpose because they provide a simple basic understanding of facts, even beyond age limits or cultural boundaries. Therefore explainer videos are a perfect complement to Wikipedia articles, which contain a large amount of text despite the inclusion of photos and graphics.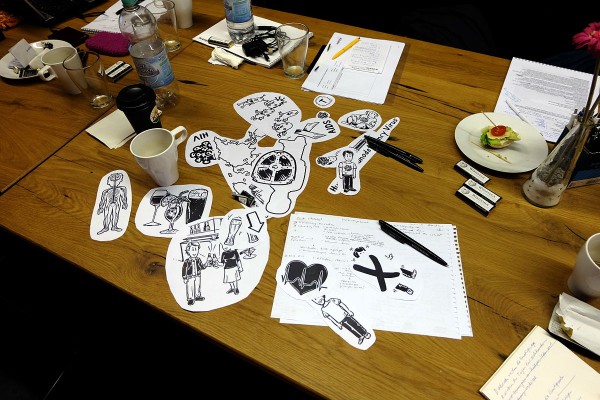 The simpleshow foundation, of course, does not want to abolish text, especially in an encyclopedia where text is essential. But we see that explainer videos on the internet are becoming more and more popular when it comes to conveying knowledge in a short time. The attractiveness of the content ultimately determines the user's behavior. We therefore support experienced and new Wikipedia authors, by packing their knowledge the form of short explainer videos. These short clips can enhance an article without having to compromise on the details in the text.
That understanding was shared by the authors of the first workshop, which unfortunately we had to limit to 20 participants, despite the high number of applications. All of the participants were eagerly engaged and peppered the foundation-team all day long with questions about the video structure, text and visualization. One could feel that most of them wanted to get started right away. The simpleshow foundation will support the authors subsequent to the workshop in regards to conception and production of their explainer videos. In addition, together with Wikimedia Austria more workshops are planed for those candidates who this time had to be placed on the waiting list. After the successful first one, we cannot wait for the second workshop!
(Waldemar)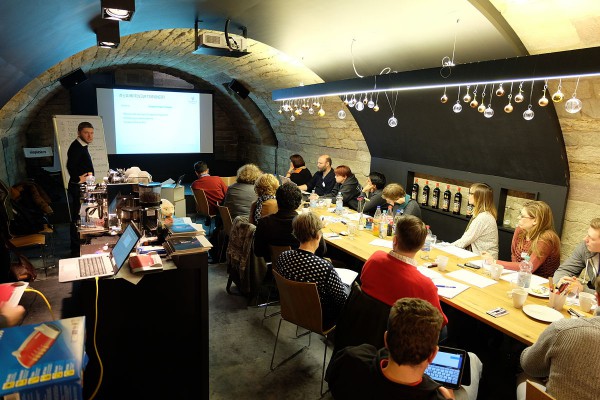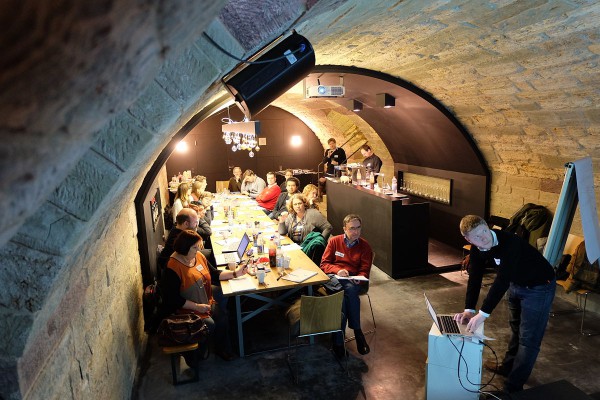 Photos by Ralf Roletschek