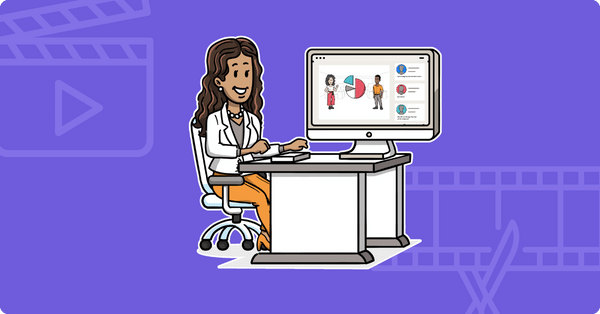 23rd July 2019
5 min read
DIY Tools to Help Boost Your Business
Business owners can now become experts in the day to day management of their businesses with a vast array of online DIY tools that will boost their businesses. Let's examine a handful of the DIY tools available today:
Project Management: Trello
Trello is a great productivity tool that will keep everyone in your team up to date. Trello provides you with an online board that enables you to organise information & tasks, and to keep track of what has been completed, what is in progress, and what still needs to be tackled. The Trello board is made up of lists that can be used as steps in a workflow or as categories for keeping track of your project. In addition, you can add cards to the lists to keep track of everything you need to do. Click on a card to add more detail (e.g. due dates or checklists). To keep everyone in the loop boards can be shared with all relevant parties, whether co-workers, family or friends. With Trello everyone in your team can know who is doing what, and what still needs to get done!
Video Creation: simpleshow
Creating videos for training purposes, marketing content or mere advertising purposes cannot be easier done than with simpleshow. Create professional animated explainer videos using this online tool's templates to write your own script. (A wide variety of templates, relevant to the business world, are provided – from "explaining your business", to "pitch to investors" to "communicate corporate change" and much more.) Each template provides you with textboxes, plus examples of the type ofcontent that is needed. Or, use the option to simply import a PowerPoint document to serve as the script for your video. Once you have the script in place simpleshow reads it, selects key words and provides suggested images (or scribbles) to create an animated video. With easy editing tools you can choose which images you want to use and position them in each video scene, as you desire. You can even upload your own images! Then choose an audio narration for your script, choose background music, click "finalize video" and before you know it you have a professional animated video to suit your business needs.

Graphics: Canva
Canva is just the tool that you need for designing company documents, like annual reports, project proposals, company brochures, or even promotional postcards. Canva provides various templates that make design fun, yet professional. Canva can also help you to enhance social media posts with innovative ideas for photos, infographics or other visuals. 
The design quality of your business card, brochure, social media feed or website is important, as it gives the first impression of your business. Impressive design makes your company look good and trustworthy. Fortunately, there is no need for complicated and expensive software – with Canva you can accomplish most of the graphic design that your business needs. Use this tool to guide you when creating impressive designs for your business. 
Customer Service: SurveyMonkey
SurveyMonkey makes it easier for businesses to collect data and insights that will boost performance. It is a web-based survey tool with various options for helping your business to get the feedback needed from customers, employees and targets. It is easy and quick to create a survey: simply type your survey questions and add in your answer choices. SurveyMonkey also allows you to personalize the survey with different colours, a specific theme or by adding a company logo. Once the survey has been created you can preview it and also get recommendations for improving the survey, if necessary. All that still needs to be done is to send the survey to participants, by means of a link in an email or on social media platforms!
Social Media: Hootsuite
Social media provides a versatile vehicle for small businesses to use in their marketing campaign. However, managing social media accounts may be a time-consuming if not daunting task. This is where Hootsuite comes in. Hootsuite provides you with one easy-to-use platform. It allows you to schedule content in advance and see what's working across the social networks that your customers use.
Hootsuite also allows you to track trends in order to create popular content. It allows you to create content from a variety of sources and stock images. Moreover, Hootsuite reports enable you to see the results of your social activity in one easy-to-understand report. You can then automatically share your most popular posts with a wider audience. Therefore, Hootsuite helps you to share marketing content, meet new customers, and expand your business.