simpleshow gewinnt Communicator Award 2019 mit interaktivem Video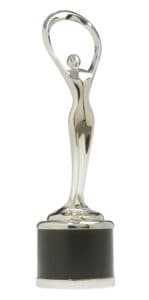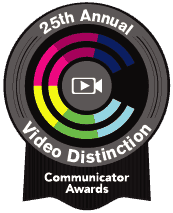 Am 7. Mai 2019 wurden zum 25. Mal die Gewinner der "Communicator Awards" in New York gekürt. Unter den Gewinnern: simpleshow!
Unser interaktives Video "An Alien X-Mas", welches wir zu Weihnachten 2018 für simpleshow-Kunden und Partner veröffentlicht hatten, wurde mit dem "Award of Distinction" in der Kategorie Campaign-Content/Promotion for Branded Content ausgezeichnet. Das Video sticht dabei durch sein interaktives Format hervor, in dem der Zuschauer den Verlauf des Videos selber bestimmen kann. Bekannt wurde solch ein interaktives Format jüngst auch durch die Netflix-Serie "Black Mirror".
Dieses Jahr wurden beim Communicator Award mehr als 6.000 Beiträge aus aller Welt eingereicht und von einer Jury bewertet. Die "Communicator Awards" wurden vor über 25 Jahren gegründet und werden in New York von der "Academy of Interactive and Visual Arts (AIVA)" veranstaltet. Sie zeichnen herausragende Werke in den Bereichen Marketing, Werbung und Medienkommunikation aus.
Die "Academy of Interactive & Visual Arts" vereint vielgepriesene Experten aus Medien, Werbung, kreativen und Marketing-Unternehmen. Darunter sind Mitglieder aus Organisationen wie PureMatter, Condè Nast, Disney, Republica, Tinder, MTV, Starbucks, Fast Company, Tribal DDB, Yahoo! und weitere.
Und weil's so schön war, geht's hier nochmal zum Gewinner-Video. Ist Alien William ein Weihnachts-Fan oder nicht? Finden Sie es hier heraus!