Mission
Research, training, certification
The simpleshow philosophy is about creating good explanations: simple, easy to understand and perfectly tailored to the target audience. But we can't simply make claims – we have to back them up.
The simpleshow academy, our research and innovation incubator founded in 2008, is dedicated to exploring and improving the art and science of explanation and to training our staff to become true explanation experts.
Because knowledge makes all the difference.
Researching explanations
THE SECRET TO AN OUTSTANDING EXPLANATION
5
Elements
of the
simpleshow method
Context

An explanation never stands alone. We analyse the topic from the target group's perspective.

Simplification

An explanation focuses on the basics. We pinpoint a topic's core and use simple language.

Storytelling

An explanation focuses on the fundamentals. We cut to the topic's core and use simple language.

Visualisation

An explanation is comprehensible. We use the power of imagery.

Multisensory

An explanation stays in your head. We achieve this by stimulating several senses.
We were able to demonstrate significant learning gains after using simpleshow in lessons. Both pupils and teachers rated the visual design and the motivational elements of simpleshow very positively. [...] The innovative feature of simpleshow is its ability to authentically and at the same time creatively explain a complex topic in a brief sequence.

Dr. Dirk Ifenthaler, Learning with simpleshow, University of Freiburg

simpleshow is a highly effective tool for the comprehensible and persuasive presentation of complex subject matter, which impresses with its clear structuring, comprehensible presentation and positive motivational impulses.

Dr. des. Olaf Kramer, Analysis of persuasive techniques and communicative potential of simpleshow, University of Tübingen

The simpleshow format has numerous design and didactic features that can positively affect viewers' learning achievements, as the means it uses are highly suited to presenting complicated subject matter in a simple, convincing and plausible way.

Bianca Frühauf, "Didactic analysis of an e-learning format using simpleshow as an example", Hochschule der Medien Stuttgart

Digital storytelling achieved the best results in the field of general information. The learning effects among the groups that saw the simpleshow videos were even better than the learning effects in the groups that had the traditional medium of text at their disposal.

Anna Aptus, "Political communication based on digital storytelling, using simpleshow as an example", University of Hohenheim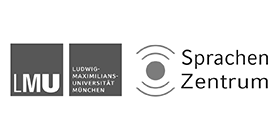 Training and certifying explanation experts
Because "explaining effectively" is an acquired skill
Educating the world
Because knowledge makes all the difference
Good explanations have an impact; not just within your company, but around the world. That's why we produce free explainer videos for the general public and work with schools and universities to develop specific educational uses for simple microcontent.
With simpleshow initiative, we support non-profit organisations and social causes. Let's work together to leave a "hand print" on the planet.
Any questions?
Contact us, we'll be happy to explain!